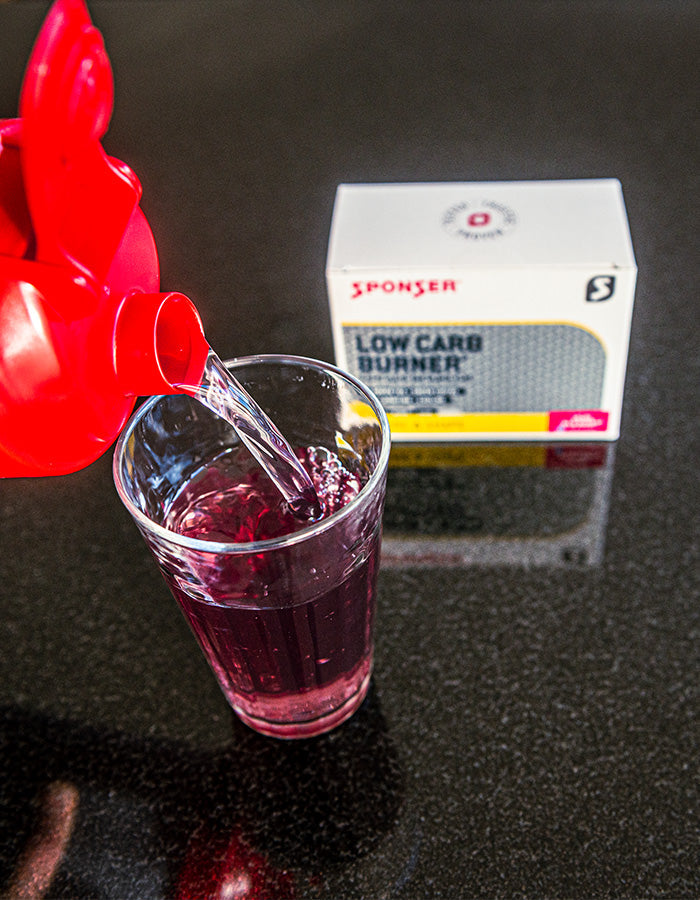 Implementation of nutritional measures in everyday life
Our most important recommendation: no radical goals and measures! Gentle and flexibly manageable changes are most sustainable. Further adjustments can be made successively as required. Start with the following or similar measures:
Reduce carbohydrates
Minimise your carbohydrate side dish several times a week, and eat more salad and/or vegetables instead. Be prudent with carbohydrates in general and fast sugars in particular, as they are not very satiating and also affect insulin levels, which has a negative effect on fat burning.
» LOW CARB BURNER
» PROTEIN LOW CARB BAR
High-quality protein source
Always include quality protein in all main meals. This can be dairy products, meat, fish, but also combined vegetable sources.
Dietary fibres
A high fibre content (lettuce, mushrooms, pulses, wholemeal cereals and many vegetables) supports satiety and also digestion.
» LOW CARB PROTEIN SHAKE
Replace meals with a protein shake
Replace 2 to 4 meals per week with a protein shake, supplemented with a portion of salad or vegetables. Ideal in the evening.
» MULTI PROTEIN
» LOW CARB PROTEIN SHAKE
» VEGAN PROTEIN
Plan your diet with appropriate snacks
Avoid sugary snacks between meals and try to replace them with a protein shake or protein bar instead. If you do have a hunger attack, have something suitable ready (e.g. nuts, low-carb protein bars).
» PROTEIN LOW CARB BAR
» PROTEIN DRINK
Vegetables instead of fruits
Fruits are also healthy, of course, but contain a lot of sugar. Prefer raw vegetables instead such as tomatoes, peppers, etc.
Minimise carbohydrates in the evening
Try to avoid carbohydrates late in the evening. A late meal should instead be rich in protein, but may well also contain fat (e.g. protein shake, cheese, nuts).
Combined nutrition and training strategy
• Weight loss should be achieved through a combination of dietary changes and increased activity.
• A corresponding change in behaviour will lead to long-term success.
• The new behaviour patterns must fit you and your everyday life, ultimately becoming part of your lifestyle!
• Only a permanent (lifelong) change protects you from the yo-yo effect.
These gentle, adaptable measures provide the flexibility to react to cravings, invitations, lapses, etc. Such small steps are also easier to follow than crash diets because only minor behavioural changes are required, and no feelings of hunger are needed. Like this you can slowly but steadily change your diet and find your individually fitting solution.
Related articles
bundle » SHAPE YOUR BODY
shop » figure & shape
goal » weight management
on » protein
on » weight loss