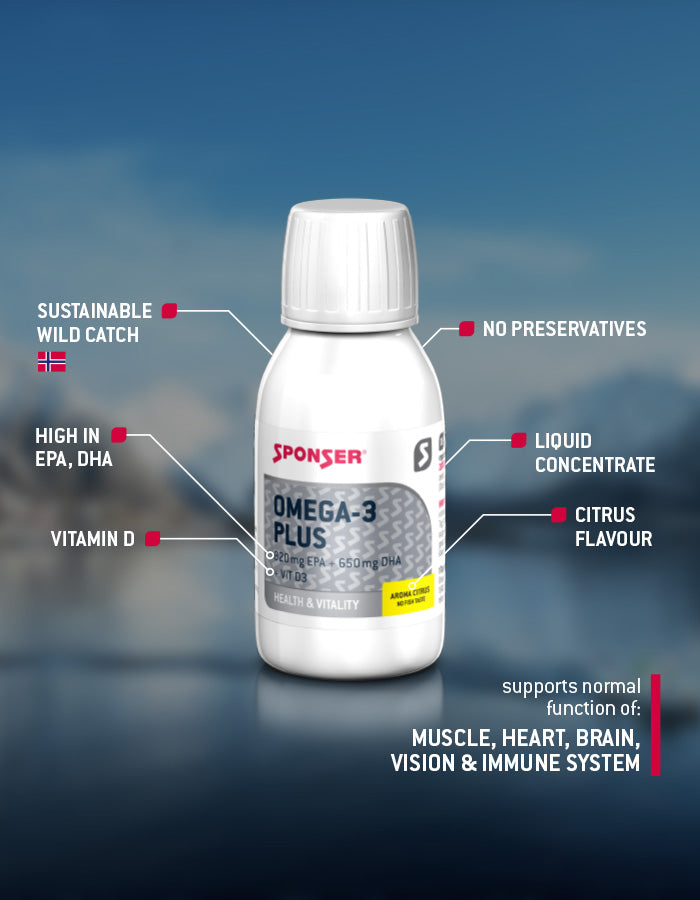 The most important facts about OMEGA-3 PLUS
•1 daily ration (10 ml) provides 3 g omega-3 fatty acids and 10 µg vitamin D3.
• Highest concentration of EPA and DHA, the two omega-3 fatty acids with their multiple health functions.
• Omega-3 fatty acids support the normal function of the heart, brain, immune system and vision.
• Vitamin D contributes to the maintenance of normal muscle function and the immune system.
• Fish oil blend from cod liver, sardines and anchovies, supplemented with olive oil.
• Comes with mild citrus flavour and, thanks to the exceptionally high quality and freshness of the raw materials, completely without fish taste.
• From sustainable wild catch, free of preservatives.
Related articles
shop » OMEGA-3 PLUS
on » health
on » immune system
shop » health & vitality
goal » healthy lifestyle