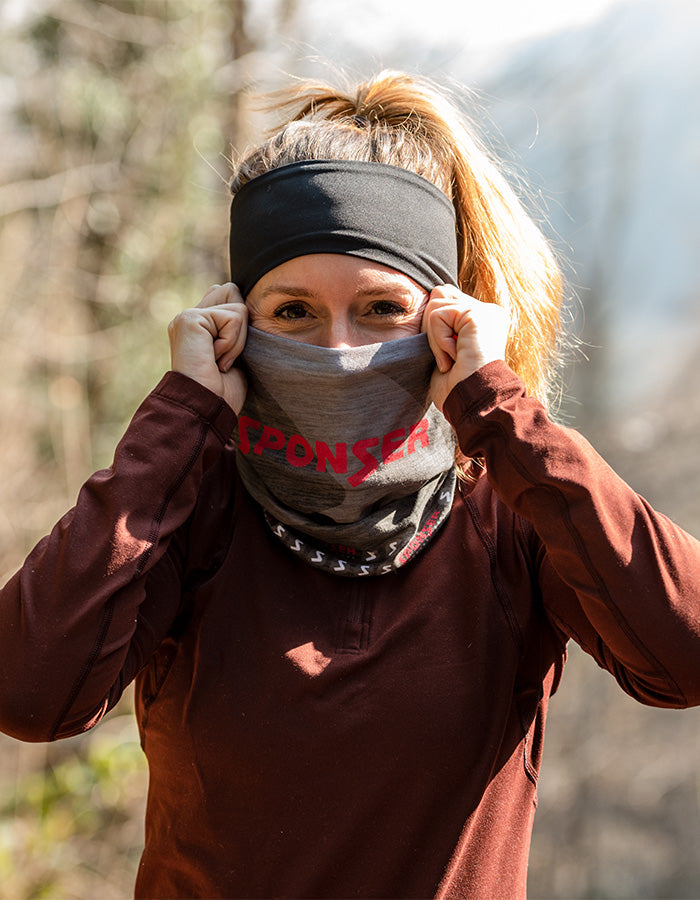 IMMUNOGUARD strengthens the immune defence of athletes
With IMMUNOGUARD, SPONSER has developed a scientifically designed food supplement on a natural herbal basis that strengthens the immune system and protects against oxidative stress. The product was developed for athletes, but due to its high-quality functional ingredients it is also suitable for everyday use and work or during periods of increased stress and risk of infects (traveling, crowd events).
IMMUNOGUARD has a very broad spectrum of action and is freely available (no medical drug, therefore no doping risk). It is based on natural, functionally active ingredients such as yeast nucleotides, arabinogalactan, yeast beta-glucans, vitamins (C, D, B12), zinc as well as extracts of curcuma, Reishi, black pepper and olive leaves. It can be taken preventively or acutely. It is recommended to use for several days, whereby one sachet is dissolved daily in approx. 250 ml of water.
The active ingredients of IMMUNOGUARD at a glance
Nucleotides
Nucleotides are the primary building blocks of cell replication (RNA and DNA). Nucleotides play a central role whenever new cells have to be formed, for example in the formation of white blood cells for the immune response during an infection.
Arabinogalactans
ResistAid® arabinogalactans are soluble dietary fibres with immunomodulating properties by increasing the activity of natural killer cells, cytokines and macrophages. Thus, viruses and bacterial stressors can be better inactivated by the increased immune competence of the body, especially in the upper respiratory tract.
Curcuma extract
As a component of the Far Eastern diet for centuries, curcuma is considered anti-inflammatory and antimicrobial.
Reishi extract
Reishi is an edible mushroom with anti-inflammatory properties that has also been used in the Far Eastern diet for thousands of years. The mechanism of action is based on bioactive polysaccharides, which, similar to arabinogalactans or beta-glucans, dock to viral or bacterial stressors and inactivate them.
Olive leaf exctrat
Olive leaves are rich in hydroxytyrosol, a substance of the large polyphenol family with strong antioxidant properties.
Beta-glucans from yeast
Beta-glucans are polysaccharides and occur naturally in yeast and cereals. Beta-glucans from yeast have a slightly different chemical structure than the grain variant and differ in their effect. Yeast beta-glucans simulate pathogens for certain defence bodies, whereby an immune response of the body takes place and it can thus react faster to actual pathogens. A study in athletes showed that athletes with 250 mg yeast beta-glucans daily suffered significantly less from respiratory infections compared to placebo. In addition, the effect was dose-dependent, i. e. the greater the amount of beta-glucan extract, the lower the susceptibility to infection.
Black pepper extract
Black pepper contains naturally piperine, which is responsible for the spiciness. However, piperine is not only of interest to humans as a sensory molecule. In the immune defence, piperine has an antimicrobial effect. Piperin also seems to improve the absorption of other nutrients such as curcumin, which is why piperin is used in food supplements.
Vitamins & minerals
The vitamins C, D, B12, folic acid and zinc support the normal function of the immune system. Vitamins C, E and zinc help to protect cells from oxidative stress. Folic acid and vitamin B12 play an important role in the cell division process.
Related articles
on » health
on » immune system
shop » health & vitality
goal » professional & competitive sports
Author: Remo Jutzeler
Head R&D SPONSER SPORT FOOD
Ing. Applied Food Sciences UAS
MAS Nutrition & Health ETHZ