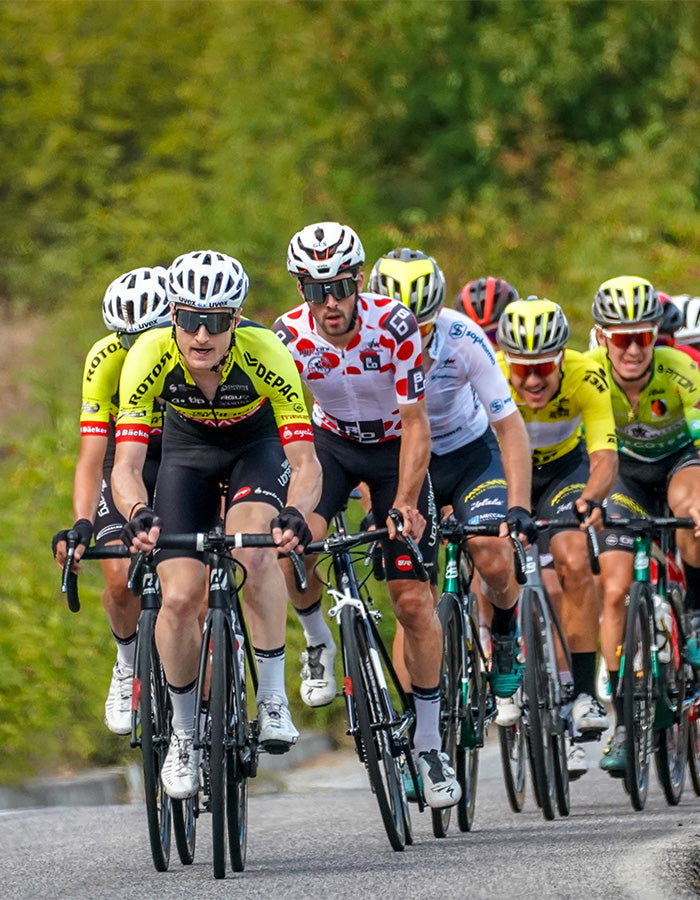 Photo credit: Lap.bg
Wissenschaft bestätigt Wirksamkeit
Viele Studien haben den positiven Effekt von Koffein im Wettkampf bereits nachgewiesen. Dabei stand meist eine Leistungsdauer von rund einer Stunde im Fokus. Koffein vermag jedoch auch längere Ausdauerleistungen merklich zu verbessern, wie das die Wissenschaftler Talanian/Spriet nachgewiesen haben.
Ihre Studie ging der Frage nach, ob eine späte Koffeineinnahme während der Belastung zu signifikanter Leistungssteigerung führen würde. 15 Athleten haben sich vier mal einem 2stündigen Radtest unterworfen, gefolgt von einem Zeitfahren, das 30 Minuten dauerte. Die Athleten haben nach 80 Minuten (und damit 40 Minuten vor dem Zeitfahren) entweder 200 mg, 100 mg oder ein Placeboprodukt mit 0 mg Koffein zu sich genommen, ohne zu wissen, welche Dosis ihnen verabreicht wurde. Die Resultate sprechen für sich: Die Athleten mit der höchsten Koffeineinnahmen schnitten im Zeitfahren am besten ab (26:36 ± 0:22), gefolgt von den Athleten mit der niedrigen Dosis (27:36 ± 0:32) und den Placebo-Einnahmen (28:41 ± 0:38).
Die von Asker Jeukendrup aufbereitete Grafik verdeutlicht dies sehr schön: »Timing of caffeine intake in long races
Fazit für Ausdauersportler
• Eine Koffeineinnahme während der Belastung, ca. 40-60 Minuten vor dem gewünschten Eintreten der Wirkung, verbessert die Leistung bei längeren Ausdaueraktivitäten.
• 200 mg Koffein erweisen sich als wirkungsvoller als 100 mg Koffein.
• Ebenso macht eine zusätzliche Koffeineinnahme im Wettkampf Sinn, wenn im späteren Verlauf gezielte Leistungsspitzen anvisiert werden.
• Auch da ist eine Einnahme von 200 mg Koffein rund 40-60 Minuten vor dem «Peak» optimal.
Gut zu wissen
Bei allen positiven Effekten muss betont werden, dass eine Koffeinsupplementierung nur dann die gewünschte Wirkung zeigt, wenn der/die Athlet(in) die Koffeineinnahme auch gut verträgt. Das früher propagierte «Koffein Wash-out», also der Verzicht auf alle Koffeinquellen während 24 Stunden vor dem Wettkampf, wurde teilweise widerlegt, scheint aber ebenfalls vom Individuum abhängig zu sein.
In Verbindung stehende Artikel
zum Thema » Ausdauerleistung
zum Thema » Koffein
zum Thema » Leistungssteigerung
zum Thema » Wettkampfverpflegung
zum Thema » Wissenschaft
Shop » Energie & Ausdauer
Ziel » Profi- & Leistungssport
Literatur
Talanian/Spriet (2016): Low and moderate doses of caffeine late in exercise improve performance in trained cyclists. Appl Physiol Nutr Metab. 2016 Aug;41(8):850-5.
Autor: Remo Jutzeler
Leiter F&E SPONSER SPORT FOOD
Ing. Lebensmittelwissenschaften FH
MAS Nutrition & Health ETHZ