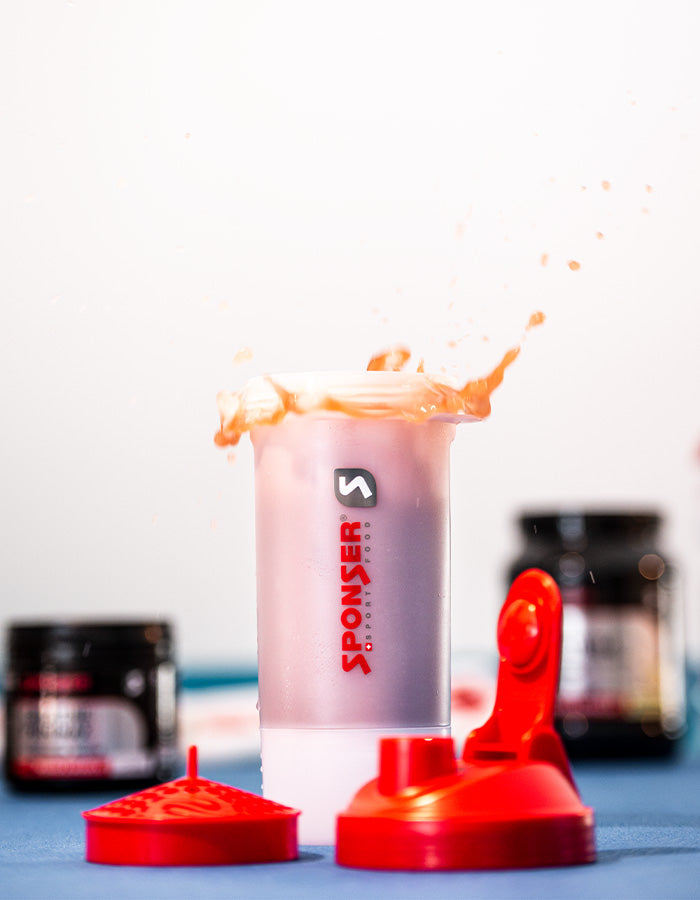 Dietary principles for muscle build-up
• Muscle mass is only built up if the body has enough protein available.
• The optimal protein intake for muscle and mass building is about 1.5-2.0 g per kg body weight » Protein Synthesis.
• The diet often only covers about half of the protein requirement.
• Supplements may play an important role in supplying the optimally suitable type of protein in concentrated form » Protein Overview.
• Protein intake should be divided throughout the day: at breakfast, lunch, as an afternoon snack, with dinner and before going to bed. Rule of thumb: ideally every 3-4 hours about 25-30g of protein » Protein Calculator.
• The accompanying diet is varied, balanced and high in fiber.
Related articles
shop » power & muscle
on » muscle building
on » protein
goal » muscle & strength
goal » weight management